Products
Computer Cut Vinyl, ready to apply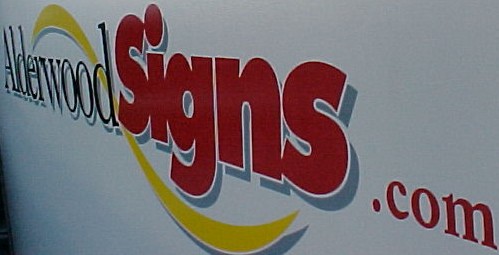 RTA (Ready to Apply)
Pre-spaced, precision cut, self-adhesive, vinyl film per your custom specifications. You choose color, size, letter styles, etc.. Ready for customer application* to smooth surface**.
*Customer Application:
Generally speaking, small, single color graphics (/lettering) are not difficult to apply, however some decal-like application experience is very helpful.
It is not recommended that inexperienced customers attempt to apply large or complicated graphics.
**A clean, glasslike surface is the best (highest adhesion) surface. If your graphics are being applied to a painted surface, we recommend a well cured glossy or semi gloss finish. Rough cut, unpainted wood or stucco-like surfaces are poor choices. If being applied to a painted textured wall (indoors), the texture must be smooth (rolling) and the more pliable, softer premium vinyl should be requested when placing an order.